Simply known in France as le 14 juillet or la fête nationale, this is arguably the most important holiday in la République's calendar...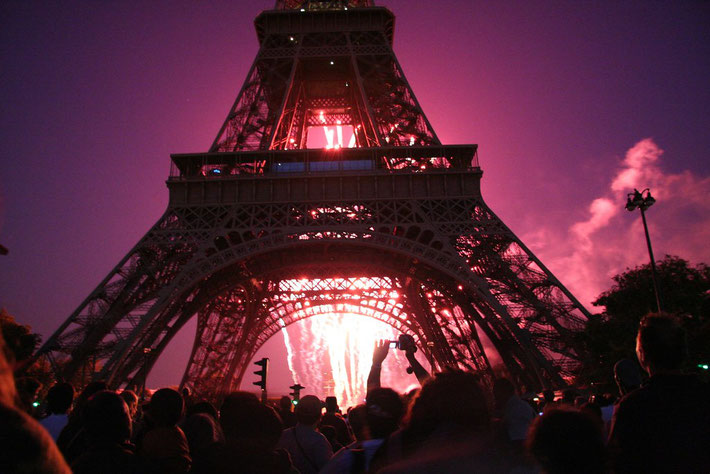 Le 14 juillet marks not only the anniversary of the storming of the Bastille on 14 July 1789, a pivotal moment in the French Revolution, but also the Fête de la Fédération that took place on the same date the following year. It is perhaps for this reason that the French don't name the day after the storming of the Bastille: it is far better to celebrate an event that promoted peace, than to commemorate a violent event.
It was on this day in 1789 that the people of Paris stormed the Bastille, which was a fortress-prison reknowned for detaining political prisoners that had displeased the king's government. It also held large reserves of ammunition and gunpowder and the people wanted to gain access to these to better defend themselves against the royal army or from the foreign regiments of mercenaries in the king's service.

The crowd was eventually reinforced by mutinous Gardes Françaises (French Guards), whose usual role was to protect public buildings. The gates of the Bastille were opened, but in the fighting that ensued several hundred people were killed.

A couple of weeks later feudalism was abolished by the Assemblée constituante and on 26 August, la Déclaration des Droits de l'Homme et du Citoyen was proclaimed.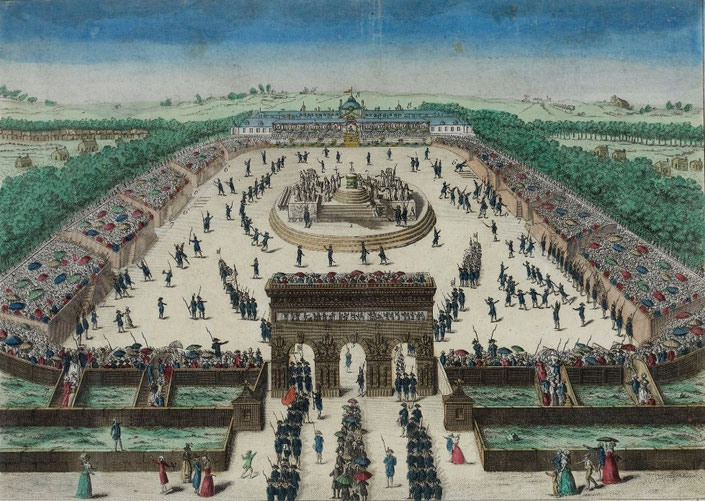 One year on from the storming of the Bastille, on 14 July 1790, la Fête de la Fédération celebrated peace and the unity of the French people. The National Guard assembled and proceeded along the boulevard du Temple and were met by an estimated 260,000 Parisian citizens at the Champ de Mars. After the end of the official celebration, there was a four-day feast. People celebrated with fireworks, fine wine and dancing. Some even ran naked through the streets in order to display their great freedom.
Here in Gourdon, we can't guarantee anyone will be running around naked, but the locals usually celebrate in other ways!
Fête nationale events in Gourdon:
13 July - Bodéga followed by fireworks at midnight - Écoute s'il pleut lake
14 July - Brocante or flea market around the tour de ville
12-14 July - Local produce and wine fair - Église des Cordeliers
For a more in-depth look at the fête nationale, here is a short video in French. If you find it a little fast, try slowing it down in the video settings, which can be found in the bottom right-hand corner of the video frame:
Bonne fête nationale à toutes et à tous !